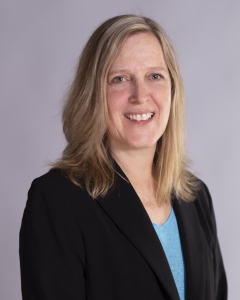 Welcome! My name is Laura Rae and I'm a licensed Realtor with TheMLSonline.com.
As your Realtor, I will be an advocate for you. Whether you are buying or selling, I will work tirelessly to promote your best interests. If you are selling, I will work with you to get you the fairest price, in the least amount of time, by using state of the art technology, and with team collaboration at TheMLSonline.com . If you are buying, I will work hard to provide you with the best information and market data to inform and assist you so you can be a well-equipped buyer with the strongest possible negotiating position.
I understand that buying and selling real estate can be stressful. As a full-time Realtor, I will work hard to lower your stress level and make your experience as pleasurable as possible. I will accomplish this through constant communication, and by being accessible whenever you need me.
I have been a Bloomington resident since 1995 and have earned an Elementary Education degree from Augsburg College in Minneapolis. I recognize the unique characteristics and benefits of living and working in the south metro and I bring my own experiences into my real estate profession.
When I am not assisting clients, I enjoy spending time with my husband Philip and our son Calvin in our Bloomington home.
It would be my pleasure and an honor to work for you.
Local Twin Cities Market Update
August 2018
The potential of an affordability conundrum has veered into the national spotlight, as household wages struggle to keep pace with home price increases. Yet it is ill-advised to predict a heavy shift toward fewer sales and lower prices. Consumers have learned a lot in the last decade. For the
12-month period spanning September 2017 through August 2018, Pending Sales in the Twin Cities area were down 2.7 percent overall. The price range with the largest gain in sales was the $350,001 to $500,000 range, where they increased 12.3 percent. The overall Median Sales Price was up 7.9 percent to $259,000. The property type with the largest price gain was the Townhomes segment, where prices increased 9.2 percent to $202,054. The price range that tended to sell the quickest was the $150,001 to $190,000 range at 35
days; the price range that tended to sell the slowest was the $1,000,001 and Above range at 183 days.
Market-wide, inventory levels were down 8.0 percent. The property type that lost the least inventory was the Condo segment, where it decreased 0.1 percent. That amounts to 2.7 months supply for Single-Family homes, 1.7 months supply for Townhomes and 2.2 months supply for Condos.

PROVIDED BY THE MINNEAPOLIS AREA ASSOCIATION OF REALTORS®